Devann Hildenbrand
Pictures at Disney
A message from the Family: Hide | Show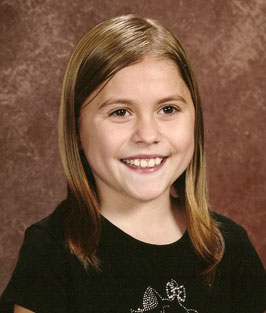 Devann was born May 23, 1997 at Mercy Hospital. For 18 months following her birth, Devann was having problems gaining weight, and had a continuous cough. Only after a physician at Mercy Care recognized the symptoms and referred her to University of Iowa Hospitals and Clinics (DIRC), was Devann diagnosed with Cystic Fibrosis. At the time of her diagnosis, at 18 months, Devann weighed just 18 pounds. At this point, Devann started her constant fight to maintain her health.

Today, Devann's life style consists of taking 12 pills in the morning, 5 for lunch, 9 in the evening and 4 for each snack. In addition, Devann has physical therapy each day which consists of vibrating her lungs twice daily and a 20 minute treadmill workout at 3.5 - 4.0 mph. In addition, she has to complete two treatments with a nebulizer daily, and four daily every other month.
Devann has been required to be admitted to the UIHC periodically to get, what is called, a tune-up. During these hospital stays, she has to get high quantities of medication to battle the bacteria she accumulates in her lungs, attempt to get her lung capacity to 70%, and to get her medications stabilized. Over the past two years, she has had to get this level of treatment at least six times.

Battling the bacteria in her lungs, along with fluctuating blood sugar with medication which causes head aches and mood swings and dealing with digestive issues, adds to the daily challenges Devann has to encounter.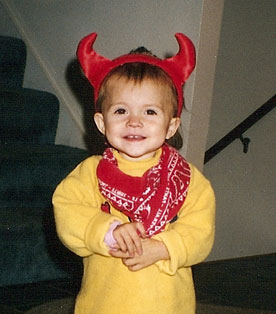 Today, Devann weights 72 pounds, the most she has ever weighed. Her lungs are clear and she feels relatively good, outside of a few minor headaches. Today is a good day. With Devann's daily established routines and the continuously monitoring of her health, tomorrow will be good also.
Pictures at Disney
Previous Recipients