Luke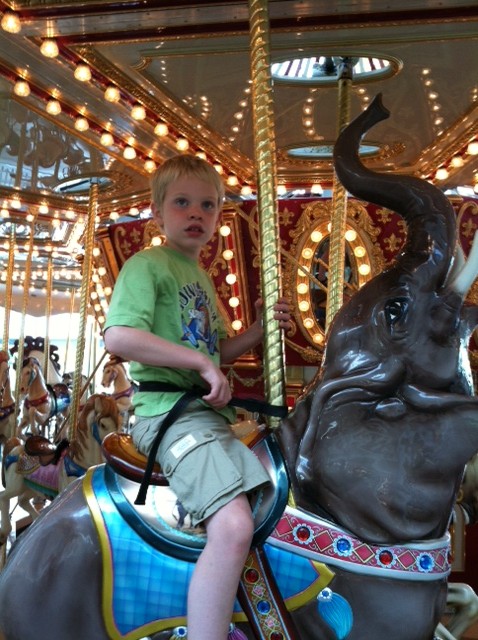 Luke is a third grader at Truman Elementary School. He loves riding in the car, running errands, jumping on the trampoline, and swimming. He doesn't watch tv, but he loves looking at pictures and videos of his siblings on his iPad. Luke has two older brothers, Isaac (11) and Noah (9), and a little sister, Rebekah (7). Luke also has two dogs, Orlando and Shaggy, that he loves chasing around the house.
When Luke was 5 months old he began having seizures. Luke had 50-100 clusters of seizures a day for three months. He was diagnosed with West Syndrome at 8 months. Luke's seizures caused severe brain damage, he currently suffers from hearing and vision disorders and is intellectually impaired. Luke is non verbal and uses sign language and pictures to communicate. He still occasionally has seizures and will be on anti-convulsants for the rest of his life. Thankfully Luke is very physically active and is a happy boy!!! He always has a grin on his face.
At our summer appointments at University of Iowa Children's Hospital, our neurologist suggested Luke might benefit from the Make a Wish Foundation. He referred us to the local chapter, and within a month Luke was approved! Our family met with Luke's wish volunteers and requested Luke's wish to visit Disney World and Harry Potter at Universal Studios. Luke's wish was granted and our family is headed to Florida on November 2.
Our family is thrilled to be sponsored by the Maxwell Meiborg Foundation. We cannot wait to share the wonderful memories our family will make on our first vacation together.

Lindauer family
The Maxwell Meiborg Foundation is proud to know Luke and to help make his wish come true!