Noah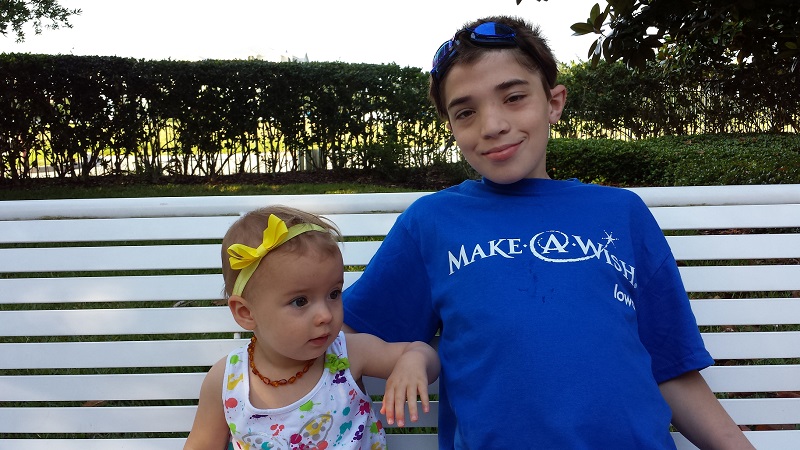 Noah's life began one month early.  He was premature and faced many health problems from the beginning.  At birth, his doctor diagnosed him with a condition called NF1 or neurofibromatosis 1, a genetic condition that is usually inherited.  Since they could not find any history of the disease in their families, doctors diagnosed Noah with spontaneous neurofibromatosis. 
One in three thousand people have NF and it affects each person differently.
For Noah, pain is a part of his daily life.  He has tumors on the nerve endings in his legs, pelvis, spine, brain and jugular vein.  The tumors on his brain cause him to have frequent seizures.  The quantity and location of the tumors make surgery impossible.  Instead, Noah is on chemotherapy in an attempt to keep tumor growth stable.
There is no cure for NF.  Noah's family hopes chemotherapy will keep the tumors from growing and, in turn, keep his pain at a minimum. 
Noah travels to Mayo Clinic in Rochester, Minnesota to see his oncologist.
Noah is 14 years old and a 9th grader at Mt Vernon High School.  He lives with his mom, step-dad and 1-year old sister in Lisbon.  Noah's favorite subject is history.  He likes building with Legos and playing with Nerf guns.  
Noah recently went on his wish trip to Discovery Cove to swim with dolphins. 
The Maxwell Meiborg Foundation is proud to know Noah and to help make his wish come true!